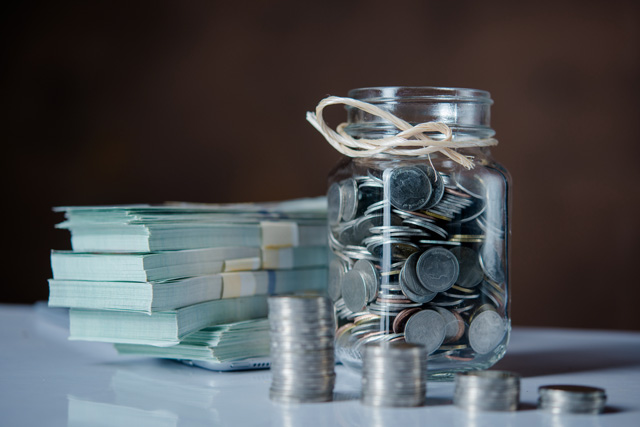 Most people think that if they have debts, no matter what names these debts have and how they differ from each other. If you have a certain amount of money that you have to return each month, no matter if you call them a payday loan or a personal loan, right? But in reality, it is different.
Personal loans are fixed-price borrowed amounts of money varying from $500 to $50,000 or more that you can take at the bank, credit unions, and apply at online lenders. Payday loans are little loans with high interest. Usually, they are not more than $500 and are only provided by payday lenders online and offline. When personal loans are returned in fixed monthly amounts over months or even years, payday loans must be returned totally very fast, usually in about two weeks. That is what you have to consider choosing between payday loans vs personal loans.
If there is a need for immediate access to money, you should be thinking about applying for a payday loan or a personal loan. Follow our article on the differences between the two types of loans.
The Difference Between Personal Loans vs Payday Loans
You can compare payday loans with personal loans and get and pay for almost anything you need using both of them. When you apply for one of these loans, you'll get a flat-rate amount of money if you get approval from a bank or a lender. That is what they have in common. But what are the differences? Here they are:
What is a definition of a personal loan? A personal loan is a fixed-price loan with a frozen APR that's reimbursed in set monthly amounts over a specified period of time (usually from 2 to 5 years). Personal loans can be secured or unsecured, depending on whether the bank demands collateral.
What is a definition of a payday loan? A payday loan is a little unsecured type of a loan, typically $500 or less. You have to return it with a fee after a short time period (usually two weeks). As payday loan refund terms are so brief, they're often "rolled over" or taken again for an extra fee.
Look at the table below to make payday loans comparison with personal ones:
| | | |
| --- | --- | --- |
| | Payday Loans | Personal Loans |
| Amount of money | up to $500 | from $500 up to $50,000 |
| Period of time | from 2 weeks | 2-5 years |
| APR | 400% | 6-36% |
| Credit history checking | No | Yes |
Personal Loans: What You Need to Know
If you need additional money to pay for home improvements, cover medical bills, finance a wedding or reduce high-interest debt, you should consider taking a personal loan. Applied wisely, an unsecured personal loan can close the gap in your budget without risking your house or other property. It is the best type of personal loan customers can take nowadays.
So, how does it work? Customers can take funds at a set interest rate for a specified period of time, and they return the credit with a selected monthly fee. Most personal loans are unsecured, which means the banks don't ask for collateral, such as your startup equipment or cat, to get the loan approval.
Personal loans are more attractive than credit cards due to their potentially lower interest rates, united with specified payment duration. People who have numerous credit cards with over 20% interest rates can get a typical interest rate for a personal loan at 10%. It may help a lot of times to use that loan to save money on interest.
The duration of personal loans returns can differ depending on your solvency. The typical personal loan terms are usually from 2 to 5 years. To have the best interest rate, you will need to provide strong credit history and a good to excellent credit score. It will present to lenders that you will not be a nervous investment for them. The minimum borrowing amount is $500 dollars like in payday loans, but the requirements are different. The monthly payment will depend on the period of time that is offered to return the loan by the lender. The interest rate also varies from 6 to 36%.
Pros and cons of personal loans
Personal loans have many obvious benefits:
Fixed terms: Normally, the duration of a personal loan will be easy and simple to count. Your term length, interest rate, and monthly payment charges will be set and not depend on the impulses of the market. It is easier to plan the budget when you know all the money you have to pay.
Low-interest rate: Depending on your solvency, your personal loan rate may be half or a third of a credit card's APR. That is comfortable when you plan to cope with credit card fees.
Flexible uses: Usually, finance consultants do not recommend covering one loan by means of the other and use it to cover only practical issues and the things that can be profitable as well. However, personal loans can practically be used to cover any number of expenses, including weddings, funerals, student loans, vacations, divorces, medical bills, home improvement projects, small business projects, and credit card debts.
Unsecured: If you want to have a small personal loan, usually, the bank will not demand to provide the collateral.
Big lending market: Customers can get personal loans in many places, not only in traditional brick-and-mortar ones, to secure a loan. Online banks and vendors, community banks, credit unions, and lending startups are also chances to get personal loans with rates better because of lower aloft fees.
The disadvantages are the following:
Hidden fees: Always read the small letter text to be sure that there are no hidden fees. It could be a one-time fee of up to 8% of the loan or an early-return fee.
Requires good credit: If customers have a bad credit history or no credit history, then it may be hard for them to ask for a personal loan, especially one with a suitable interest rate. The better credit history customers have, the better APR they may get.
How Do Payday Loans Differ from Other Types of Loans?
Payday loans provide a prompt way to receive a small amount of money without a credit check, but they're costly to use. A payday provider gives a small loan to be reimbursed using the client's next pay for a fee; usually, the payday loan rates are around $10 and $30 per $100 taken. The customer either offers a post-dated check or gives the lender permission to remove the loan charge, plus fees, from their bank account on their next payday.
Many people roll over the payday loan they have and get their payday loan terms prolonged. Various lending companies, especially online ones like Maxloan, provide different amounts to borrow. Your payday loan maximum amount will depend on many factors, but usually, it is up to the company where you try to take a loan.
Take a look at the payday loans comparison at the table below:
| | |
| --- | --- |
| The taken amount | $400 |
| Money fee | $60 ($15 for each $100) |
| Primary refund period | 2 weeks |
| Times rolled over | 4 times |
| Final refund period | No |
| All the fees | $300 |
| Total loan | $700 |
Payday loans pros and cons
Payday loans have some benefits:
No credit check: Customers do not have to provide good credit history, as there is no credit check. They have to show the income they get to guarantee the return of the payday loan.
It is fast: Usually, customers get a payday loan payment in a few hours after they apply for the loan, and definitely at the next day.
Flexible uses: Customers can also spend the loan on almost anything. Though, they have to sign that they will not use this money for anything illegal, like drugs.
Payday loans still have some drawbacks:
High-interest rates: Payday loans interest rates are very high. Customers usually pay from $10 up to $30 dollars for each $100 dollars borrowed.
Short terms: Customers have to return the loan in 2 weeks, which is very fast.
Conclusion
If you think about borrowing money and taking a loan, you have many opportunities to choose from. If you think between payday loans vs installment loans, it is better to take the second one. However, it demands a good credit history.